About Us
We are a niche consultancy focusing on the application of Lean thinking to business processes.
We specialise in the application of improvement methods to perfect your processes, achieving significant business benefits through lead time reduction and right first time delivery.
Neil Trivedi
Neil is a highly experienced, qualified Lean expert who has been improving business operations for over 13 years. He has deployed Lean across many different manufacturing and business processes throughout his career. Neil has the experience and ability to deliver significant improvements in both factory and business process environments, with a track record of delivering 70% lead time reduction in business processes and 50% improvement in manufacturing output.
He has the knowledge and stature to develop and deliver a Lean deployment framework for a large organisation. Neil has worked across the Food, Aerospace, Automotive and Public Sectors delivering sustainable improvements, major projects and business change.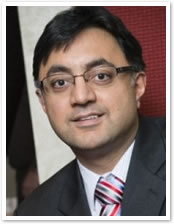 Andrea Pampanelli
Dr Andrea Pampanelli has more than 15 years of Environmental and 5 years of Lean experience working for GKN Driveline.
During her career in GKN, Andrea developed more than 100 EHS & Lean research projects applied to GKN in partnership with Brazilian local universities and won more than 20 excellence awards from GKN Driveline, GKN Group and OEM customers.
She has a Bachelor degree in Chemical Engineering, an MBA in Environmental Management and a Master's degree in Production Engineering from UFRGS in Brazil and a Specialization degree in Safety Engineering by Unisinos in Brazil.
Andrea started her Lean & Green PhD project in 2010. Developed in partnership between UFRGS in Brazil and LERC, Lean Enterprise Research Center from Cardiff University in UK, Andrea was supervised by Dr. Andrea Bernardes at UFRGS and part supervised by Dr. Pauline Found at LERC.
The Lean & Green model developed during her PhD was applied and pilot tested in GKN operations in Brazil, USA and UK. Andrea finished her PhD with high honor in August, 2013, having published more than 10 academic papers during the period.
Today Andrea works as Regional Environmental Manager at GKN Driveline
Americas. Her research and PhD was the fundamental basis for the development of this book.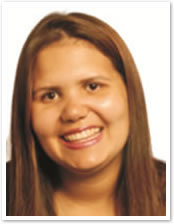 Dr Pauline Found
Dr Pauline Found is currently a Senior Lecturer in Lean Operations at the
University of Buckingham. She was previously a Senior Research Fellow of the Lean Enterprise Research Centre (LERC) at Cardiff University, where she worked for 9 years and was involved in a range of research, knowledge transfer, engagement and executive education projects and initiatives, as well as writing books and papers on Lean.
Before joining LERC she held several management roles in a major blue chip manufacturing company for 14 years. She is co-author of Staying Lean: Thriving not just surviving for which she holds a Shingo Research and Professional
Publication Prize (2009).
She was President of the International POMS (Production and Operations
Management Society) College of Behavior 2009-2011