Background:
Covid had a massive impact on manufacturing supply chains due to the wholesale suspension of travel and working from home. In this article we share our experience of the impact of covid on an FMCG supply chain and how this was managed to gain back control, we also reflect on the current issues within supply chain.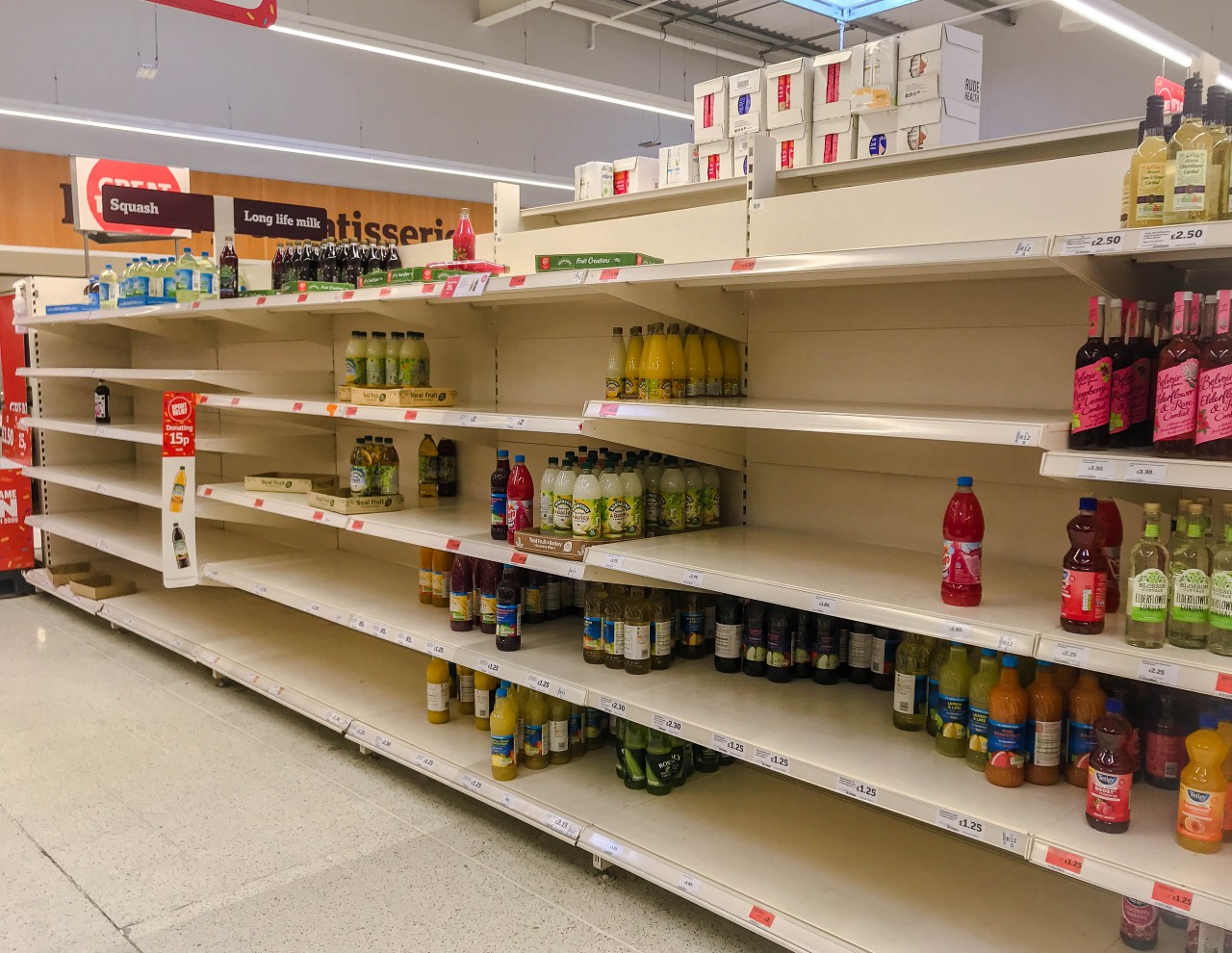 Situation:
During the initial lockdowns there was much uncertainty in the supply chain. In retail FMCG this manifested itself in the shortage of some key household items – the most reported being toilet rolls. On the manufacturing side, the uncertainty led to stock building of raw materials (and where possible finished goods) to ensure supply to customers.
What we observed in our clients was a haphazard approach to ensuring raw material stock availability at all costs. Materials were purchased without a true line of sight to demand, in advance of expected orders and without an understanding of the implications, once the pandemic was over.
As the restrictions of covid began to ease, the true picture of these decisions became apparent. There was a huge stock mountain across Europe and worse still, this stock was starting to age to the point where landfill would soon become the only option
Why had this situation occurred in the first place? The new experience of lockdown and minimal contact meant that all the standard office processes and procedures were moved on-line and the short problem-solving interactions that take place every day in an office could not be replicated in more formal video meetings. The checks and balances that normally take place to validate raw materials purchase were missed and informal clarification questions did not get asked as there were no social interactions outside the online meetings. A risk averse mentality pervaded the organisation, and this resulted in "yes" decisions to buy – "just in case". On top of all these internal issues demand for the relatively stable product became very volatile, exaggerating the supply chain issues or the "bull whip effect" as it's known. In addition, some customers went bankrupt after placing orders.
Tasks
The task from a top level was quite simple – to reduce the raw material stock levels to pre-covid levels.
Actions
So, how do you get out of this stock pickle? The first step is understanding the true state of the stock, how much is there? What is the classification – in terms of stock keeping units (SKU) and how old is the stock? The second was to understand demand which had become unpredictable. The third involved creating a team from all sites to problem solve the stock issues and share solutions amongst the group. To avoid import and export admin/duties, these sites were grouped by country. The solutions that were generated covered a wide range of supply chain management.
Just do it:
Eliminate post order changes
Ban new SKUs – to reduce SKU proliferation
Transfer of stock between sites
Re-purpose stock for other orders
Selling stock to 3rd parties
Supply chain management:
Working with sales to use up the surplus stocks, either direct selling or incentives
Check and use aged stock first and as an alternative
Set stock management as part of the daily and monthly management system
Visualise the stock levels at a site level
Keep stock communications front of mind to the whole team
Build a sustainable system
Regularly check re-order parameters for runners and ensure they are fit for purpose
Regularly review waste and changeover loss parameters to ensure no over ordering
Ensure FIFO (first in first out) and not FISH (first in still here) in the warehouse
Move to standard specifications and set up a SKU rationalisation team
Set stretch targets to reduce stock aligned to business goals
Align minimum order quantities across the supply chain to avoid structural waste.
Results:
Implementing and sharing these practices across the EU sites led to a 33% reduction in stock.
Lessons for today's supply chain challenges
We can learn a lot from our experience with supply chains during covid and apply these lessons to our current situation. They also help achieve sustainability targets by avoiding/reducing waste:
Simplification through a rationalisation of SKU's rather than proliferating different versions of the same product
Keep the supply chain under constant focus and review so supply and demand changes elicit a rapid response
Visualise the status of the key elements of the supply chain – and communicate to the team
Align order quantities so the supply chain is balanced, and it keeps replenishment efficient
Keep stock levels under review and build upstream stock in times of uncertainty or increased risk
In addition to these supply chain management lessons, the efficiency of transport needs to be considered – many returning vehicles are empty or underutilised and a higher utilisation will no doubt help the efficiency of transport on the return trip and reduce the need for more drivers, which is very pertinent in the current climate.