Background:
Low manufacturing cell performance due to poor raw materials availability led to a request to value stream map 2 factories and 1 warehouse in the USA.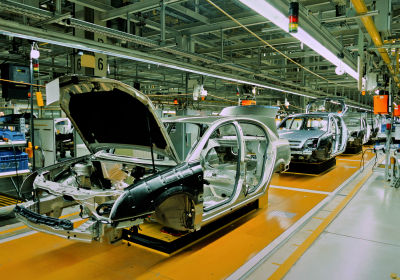 Situation:
There was a highly volatile supply chain with poor communications and numerous elements of rework – mainly transport recovery journeys and machine changeovers caused by erratic raw material supply. This was compounded by the high number of different organisations involved in the managing the supply chain and manufacturing processes.
Task:
To review the operations (both manufacturing and logistics) along side the supporting business process flows to improve manufacturing uptime.
Actions:
We planned and delivered a VSM kaizen across the manufacturing and logistical operations in a complex 4 entity organisational structure. We project managed the implementation of the action plan remotely from the UK. We engaged senior leadership to the change programme to actively participate in reviews and actions . Activities included: IT improvements, order transfer simplification, reduction in labelling, 5S in the warehouse, obsolete part review, packaging review and transport contract improvements.
Results:
Elimination of expedited stocks – 2 trucks/day, accurate S+OP planning, reduction in rework loads by 100%, improved delivery accuracy from 90 to 100%, improved flow to allow sequencing to work ensured 100% right first time parts.